SALE!!! Save by ordering Selected rock dust bulk inventories now!
SEE BELOW FOR DETAILS.
ORDER NOW! FOR SPRING MINERAL FERTILITY BOOST!
STANDING OFFER: ROCK DUST LOCAL WILL DELIVER TO YOUR FARM AT GROWERS' DISCOUNT PRICES.

FOR SMALL Packaged goods? Go to the Store>

CARBON SMART FARMING!
"Carbon Smart" materials 2018 wholesale price sheet>
new 2018 catalog IS HERE!

​BIOCHAR? Yep! SEE THE BIOCHAR PAGES
See the new remineralized biocarbon PHos-cap™
See the CARBON SMART PAGES>

Rock Dust! 21-25 ton and 32 Ton Truck Loads in Loose Bulk Delivered
Direct from the Source at Affordable Prices*:
Typically less than $65./ton "all in" with rock dust local sourcing within 100 miles
See the Regional Rock page for source info. email or call us at 802-758-2220
​we will quote delivered price to any location.
Granite Meal 1 ton sacks: $200./Ton

Traditional Granite Meal and Stone Flour:
2000# sacks, 40 # boxes Green Mountan Granite , loose bulk truckload (call for availability).

Granite meal is a traditional rock dust prized by fruit, berry and potato growers for its potassium content and trace elements. Good for general garden and row crop use. K-Feldspar Granite from Vermont in the east and a unique paramagnetic granite in the west is our western supply of "fresh crush" in stone flour gradation in sacks.

GREEN MT GRANITE east coast Analysis "Fresh crush" West Coast analysis
Pelleted Calcium carbonate lime in 1 ton sacks or loose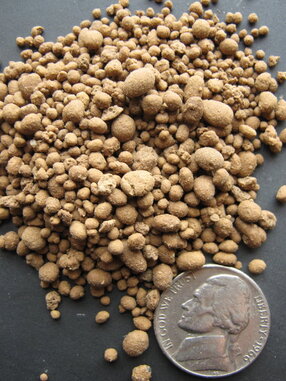 ---
Rock Phosphate, Phos-rock/humic acid blend, pelleted (new!)
Gpulverized or pelleted.
By the TON OR IN Truckload quantities; loose, sacked or bagged.
Delivered prices quoted. contact>
FOR SHIPPING QUOTES: EMAIL MATERIAL QUANTITY, Town and ZIP CODE
Our Materials are Approved for Organic Production
Using National Organic Program Standards (NOPS) Criteria.