WELCOME TO Rock Dust Local's CARBON SMART FARMING info. depot
In these pages you will find useful information about "carbon smart" farming, ​providing a bridge from commercial conventional to sustainable nutrient management through regenerative agricultural practices.
MAKE YOUR FARM A "LOCAL SOLUTION TO POLLUTION" WHILE REVITALIZING YOUR SOILS
DOWNLOAD THE 2018 "SMART FARM" CATALOG>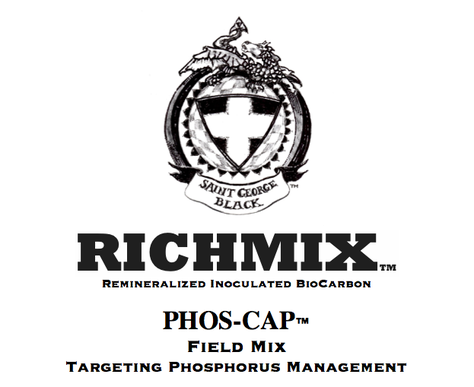 INTRODUCING!St. George Black
RICHMIX™
PHOS-CAP™ formulation
A Nutritive Field Mix
Targeting Phosphorus
Management! Improve Water Quality.
All Natural, USDA/NOP Compliant.
Pre-order now for Spring delivery
and $ave in bulk sack capacities.
Download the label>
​Livestock Bedding Admixtures &
Straight SGB Rock Dust Available
Download the Price Sheet >
​CONTACT
---
---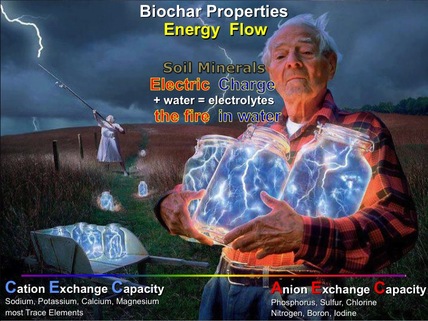 Charcoal; Horticultural Char, Activated Carbon and Biochar Blends:
Readily available supplies are utilized in soil applications, in feed, in water filtration systems, in "bio-swales", in animal bedding. Used alone or in combination with humic substances, minerals and microbes, these carbon based compounds filter water, bond and make available primary nutrients, and build carbon in soils directly by adding stabile organic carbon or by promoting microbial activity that fixes carbon in soils with measurable benefits downstream. Cost effective, simple to manage and stable over time. Start in the barn or in the field. Go to Biochar>

Read some science on use of biochar in dairies>
Read an article on the use of biochar in poultry>
​Thanks to David Yarrow for the great Artwork!
---
---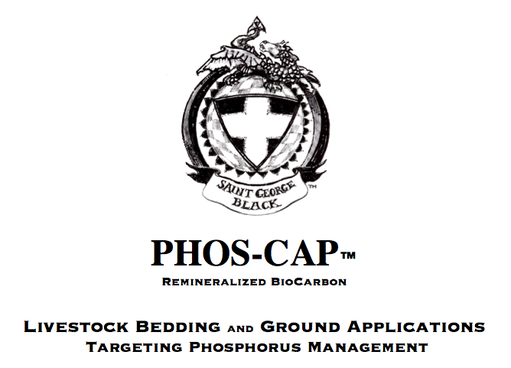 INTRODUCING!
St. George Black
PHOS-CAP™​For Livestock Bedding and Direct to Ground
Applications Targeting Phosphorus Leaching
Improve water quality and livestock health

All Natural, USDA/NOP CompliantPre-order Now! for Spring Delivery
in bulk sacks, or loose bulk truckloads.
Delivered Price on Request Contact>
Download the Label>
---
---
Humates; Derived from a variety of sources, naturally occurring, concentrated in powders, solution grade or dispersible granules. Available in economic supply. (View the video about The Andersons Humic DG.) Augments soil carbon, effectively reduces annual application rates of synthetic or natural fertilizer inputs and herbicide by increasing the uptake of nutrients or systemic adjuvants. Reduces leaching of primary and secondary nutrients including Phosphorus and Nitrogen. Increases water holding capacity and assists in the creation of stabile soil architecture for beneficial microbes. Start in the barn, or in the field. See the video. Contact us.
​We distribute nation wide. Click on the Humic Icon>
Read some science on humates>
---
| | |
| --- | --- |
| | Rock Dust Minerals; Locally or regionally available in economic supply. The BEST materials rebuild demineralized soils with freshly crushed silica rich broad elemental spectrum rock dusts. Increases availability of major and minor nutrients, adds stabile reserves of Calcium, Magnesium, Potassium, Phosphorus Iron and trace elements in a silicate matrix which will not readily leach but are immediately plant available through weathering, action of organic acids and microbial populations. Adds needed anions and cations, reduces the dependency on soluble fertilizers. Combats global warming through "enhanced weathering". Used in coordination with proper manure management, in the presence of organic carbon and microbes, will revitalize worn out soils and provide a foundation for sustainable biologic management over time. Cost effective, efficient and local. Start in the barn, or in the field. CONTACTNEW CLIMATE SCIENCE ID's "CROPS AND ROCKS" AS A POWERFUL TOOL IN COMBATING CLIMATE CHANGE >>READ |
​Carbon, Minerals and Microbes; The Foundation of Biologic Management. The effective integration of carbon, minerals and microbes in farm and forestry management provides solutions to nutrient loss and helps mitigate point source pollution of primary nutrients such as Phosphorus and Nitrogen. Proper application and flexible use of primary materials ensures lasting results in the field. Be "carbon smart" and help bring down atmospheric carbon through direct capture methods, sequestering C through "enhanced weathering" techniques utilizing silicate rock dusts.

Blended in the barn, pre-formulated, or in the field, combined with cover cropping management, pasture rotation, wise use of water, builds soil carbon through direct applications of fixed carbon, and fixes carbon through biologic activity and photosynthesis, builds soil organic matter and tilth.

​View or Download David Yarrow's Seminal Work
"Let Freedom Ring" Published by the Author 2013
and offered here by permission >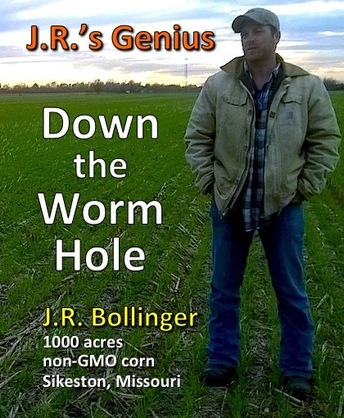 "DOWN THE WORM HOLE"
J.R. Bollinger's Story of success with carbon-smart
biological farming. A short article with an interview mixed in. By David Yarrow. April, 2016

​Read the Article>

​
---
---
Fair weather cometh out of the north: with God is terrible majesty.
~ JOB 37:22
---

Soil Carbon from an Atmospheric Perspective:

SOIL & CARBON
"SOIL SOLUTIONS TO CLIMATE PROBLEMS"
(Center for Food Safety)​
​Read the Article>